Job Before:  Freelance Web Developer
Job Now: Junior Web Developer @ Kinetic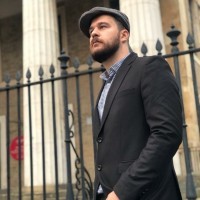 Course: Coding Traineeship
Placement Date: May 2022
Why did you start the Traineeship?
I started the traineeship so I can progress faster in my career. The job guarantee was the key for me. So I knew that as long as I do my part and study hard, I will be able to get a job and continue developing my skills in no time.
What did you enjoy most about the Traineeship?
I liked that everything was online and that I could do all the training and projects whenever I wanted or had free time. The best part for me of the whole traineeship is the final projects. I think you learn the most there!
What's your current role like?
I'm in a really friendly team working 3 days from home and 2 days in the office. My role is to design and redesign websites for many universities across the UK. They have their own booking system that they use for the websites so I have something new to learn besides the HTML, CSS, and JavaScript.